Books for Explaining Microtia to Children
"Wonder"
Author:  R. J. Palacio
I won't describe what I look like. Whatever you're thinking, it's probably worse.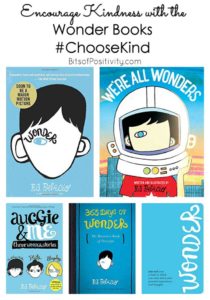 August Pullman was born with a facial deformity that, up until now, has prevented him from going to a mainstream school. Starting 5th grade at Beecher Prep, he wants nothing more than to be treated as an ordinary kid—but his new classmates can't get past Auggie's extraordinary face. WONDER, now a New York Times bestseller, begins from Auggie's point of view, but soon switches to include his classmates, his sister, her boyfriend, and others. These perspectives converge in a portrait of one community's struggle with empathy, compassion, and acceptance.
In a world where bullying among young people is an epidemic, this is a refreshing new narrative full of heart and hope. R.J. Palacio has called her debut novel "a meditation on kindness" —indeed, every reader will come away with a greater appreciation for the simple courage of friendship. Auggie is a hero to root for, a diamond in the rough who proves that you can't blend in when you were born to stand out.
http://www.amazon.com/Wonder-R-J-Palacio/dp/0375869026
There are more books in the Wonder series that are also available from R.J. Palacio
They are as follows:
"We're All Wonders" – to order from Amazon, click here.  This is a wonderful book for younger children helping them see illustrated images.  Countless fans have asked R. J. Palacio to write a book for younger readers. With We're All Wonders, she makes her picture-book debut as both author and artist, with a spare, powerful text and striking, richly imagined illustrations.
"365 Days of Wonder" – to order from Amazon, click here.
"Auggie and Me" – can be ordered from various online sites.
"Chelsea & Her Little Ear Make A New Friend"
and
"Chelsea's New Ear"
Author: Simone Cheadle
Books written about Simone's daughter, Chelsea, having Microtia and Atresia. The book discusses how Chelsea makes friends and also takes you through Chelsea's surgery when getting her new ear.
http://microtiaaustralia.org.au/resources/childrens-books/
"Jaycee's Little Ear"
Author:  Devan Lusk
A book written about a little girl's journey with her little ear who has Microtia and Atresia.
https://www.bookemon.com/book-profile/jaycee-little-ear/732309
This book can also be found on Amazon.com
"Isaac and Lilah – A story of similarities and differences"
Author:  Liz Jones
A book written for younger children explaining how we all have differences and similarities and that is okay.
http://www.microtiamingle.co.uk/new-book/
"Aoife and The Ear"
Author: The students of Room 3 at Claire Lilienthal School Madison Campus San Francisco, California.
A book written by these students to celebrate Aoife getting her new ear.
www.sensationalkids.ie
Books for Helping Explain Facial Deformities
"Children with a Facial Difference, A parents guide"
Author: Hope Charkins
Published by Woodbine House Inc.
*  After this free publication went out of print several years ago, craniofacial centers … writer who collaborated with cleft palate … Looking Forward published in 99 and …… Children with a Facial Difference: A Parent's Guide is a 6 -page paperback … Charkins for parents of children with facial abnormalities such as cleft lip and …
http://www.mjn.com/professional/pdf/MJN362_LF258_cleft_lip.pdf This takes a while to load to your computer…please be patient.
"Babyface: A story of heart and bones"
Author: Jeanne McDermott
http://www.publishersweekly.com/978-1-890627-15-7
Article: "A New Face: Surgeon rolls out an approach to cleft birth defect: Hiding it"
Source: Chicago Tribune, August 8, 2009, news,0108190341
http://articles.chicagotribune.com/2001-08-19/news/0108190341_1_cleft-lip-cleft-palate-cleft-repair
Books for Explaining Hearing Aids to Children
"Oliver Gets FM"
"Oliver Gets Hearing Aids"
Author: Maureen Cassidy Riski, M.Ed.
A book written by a boy's sister explaining his experience getting hearing aids and wearing them in school.
www.phonak.com
Books for Explaining Deafness and Hearing Loss
"If a Tree Falls"
Author: Jennifer Rosner through the Feminist Press.
A book about a woman who finds out the secret hearing loss through her ancestry and how they must have dealt with it.
http://ifatreefalls.com/
"On The Fence: The Hidden World of the Hard of Hearing"
Author: Mark Drolsbaugh
A book about diversity. Cochlear implants, sign language, stereo-types, self advocacy, experiences…anything goes and it is all in this book.
http://handwavepublications.com/
"The Book of Choice: Support for Parenting a Child Who Is Deaf or Hard of Hearing"
Author: The Hands & Voices Organization
A book about choices, experiences, what could have been different, and look what I have become despite being deaf and or hard of hearing.
www.handsandvoices.org