2018 Ear Community Microtia and Atresia Summer Family Picnics
Ear Community hosts picnics every year around the world helping bring Microtia and Atresia families together.  This year's picnics will take place in the United States in Sacramento, California/ El Paso, Texas/ Cincinnati, Ohio/ Nashville, Tennessee/ Charleston, South Carolina/ and Hamilton, Ontario – Canada!  It is very exciting for many families! Everyone enjoys attending our picnics and our Ear Community picnics always offer such a wonderful opportunity for Microtia and Atresia families to come together, share experiences with each other, and maybe even make a new friend.  Medical professionals such as world renown Microtia and Atresia repair surgeons, anaplastologists, ENTs, audiologists, and therapists along with the world's leading hearing device and medical device companies all come together to mingle with us at our picnics, helping educate us on all of our options including hearing loss.
We look forward to seeing you at our Ear Community picnics this year!
Melissa Tumblin,
Founder and Executive Director of Ear Community
Founder of the Microtia and Atresia Support Group on Facebook
2018 Ear Community Picnics and Events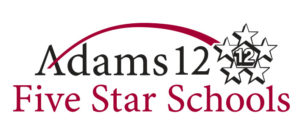 D/HH Resource Night for Colorado Families
Adams 12 School District
Date:  Tuesday, February 20th, 2018
Time 5:30PM to 7PM
RSVP to Julie Beard at:  https://goo.gl/DkQYQn
* Please visit us at the Ear Community booth!


EHDI (Early Hearing Detection Intervention) meeting
Denver, Colorado
Date:  March 18th -20th
Time:  7:30AM – 5PM
Please visit Ear Community at Booth #46!
*  For more information about the EHDI conference, click here.
California Ear Community Picnic
Sacramento, California
Date:  Saturday, June 23rd, 2018
Time:  11AM to 3PM
RSVP to Heidi at:  EarCommunityCaliforniaPicnic@gmail.com
Texas Ear Community Picnic
El Paso, Texas
Date:  Saturday, TBD
Time:  11AM to 3PM
RSVP to Heidi at:  EarCommunityELPasoPicnic@gmail.com
Ontario Ear Community Picnic
Hamilton, Ontario – Canada
Date:  Saturday, TBD
Time:  11AM to 3PM
RSVP to Melissa at:  EarCommunityCanadaPicnic@gmail.com
Tennessee Ear Community Picnic
Nashville, Tennessee
Date:  Saturday, July 21st, 2018
Time:  1PM to 5PM
RSVP to Melissa at:  TennesseeEarCommunityPicnic@gmail.com

Ohio Ear Community Picnic
Cincinnati, Ohio
Date:  Saturday, July 28th, 2018
Time:  11AM to 3PM
RSVP to Heidi at:  OhioEarCommunityPicnic@gmail.com
South Carolina Ear Community Picnic
Charleston, South Carolina
Date:  Saturday, August 11th, 2018
Time:  11AM to 3PM
RSVP to Heidi at:  EarCommunityCharlestonPicnic@gmail.com
________________________________________________________________________________________


*  This Ear Community picnic will be in collaboration with a FREE surgeon conference that will take place at Vanderbilt University Medical Center.  This conference is a wonderful opportunity to learn about all of your options for Microtia and Atresia and again…it is FREE to Microtia and Atresia families.  A special thank you to Vanderbilt University Medical Center and the Monroe Carell Jr. Children's Hospital at Vanderbilt for helping host our Microtia and Atresia event.
Our collaborative event will begin at 8:30AM – 5:00PM with educational presentations by:
– Ron Eavey MD SM Director, Professor and Chair for Research and Causes of Congenital Ear Malformation, Vanderbilt
– Scott Stephan MD Facial Plastic Reconstructive Surgery Medpor, Vanderbilt
– Alejandro Rivas MD Neuro-otology Hearing Restoration in Aural Atresia, Vanderbilt
– Margaret McRedmond Au.D. CCC-A Audiology, Vanderbilt
– Scott Fiscus B.C.O.,  Anaplastology Ear Prosthesis, Nashville, TN
– Parent Panel
*  A delicious lunch will be provided as we kick off our Ear Community picnic along with a face painter, balloon artist, and magician.  We look forward to seeing everyone at our event.  A special thank you to Vanderbilt Medical Center and Dr. Ron Eavey for making this event possible with Ear Community.  Please join us for an amazing day!
_________________________________________________________________________________________
November 9th, 2018 is National Microtia Awareness Day!  Come celebrate with us throughout the United States and across the world for all who wish to celebrate with us!
To hear all about our amazing first National Microtia Awareness Day, please click here…
Click here for an interview with AudiologyOnline about National Microtia Awareness Day…
Click here for our radio commercial for raising awareness about Microtia and Atresia…
Coming soon….click (here) anytime during the year to order official National Microtia Awareness t-shirts…
National Microtia Awareness Day is an amazing day of awareness and one that is special to so many of us!