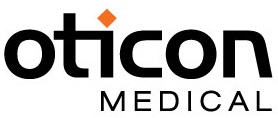 Someone once asked Melissa Tumblin, Founder and Executive Director of Ear Community, how can I help you?  Melissa responded, "I would like to help children who are deaf and hard of hearing, hear better."  Melissa explained how she and her husband, Brent, inquired about a hearing device for their own daughter when she was born, but they were told that their daughter was not a candidate for a Cochlear Implant.  Almost one year later, Melissa and Brent discovered a hearing device that could have helped their daughter hear better since birth, called a bone conduction hearing device.  By this time, Melissa began noticing delays in her daughter's speech…her daughter didn't seem to be as vocal as other children her age.  Also, Melissa discovered that insurance did not always cover the hearing device for children under the age of five or during the critical years of development (when speech and language skills develop).  This was very disappointing and to realize how many other children in our world either do not have insurance to cover a hearing device or are not able to obtain hearing devices right away, during the critical years of development, that could help them hear better and begin speaking clearly.
When Melissa and the Ear Community Organization were given the opportunity to help children hear better by donating hearing devices to those in need, this was just the beginning.  Now, the organization had to find audiologists who were willing to help program the hearing devices for families who applied through the organization.  These audiologists also had to have the programming technology and software to also make this possible.  Not all of the audiologists for these family applicants were familiar with the equipment or software they needed.  When Oticon Medical wanted to help Ear Community help children hear better all over the world, a friendship and partnership developed that would help these children hear, together, but things are never easy.  They say it takes a village sometimes when trying to help others.  This is most definitely true.  Most of the time, good deeds can not always be carried out by just one person.  The help of many others is often needed in order to make things happen.
When Ear Community donates hearing devices to those in need who live abroad, the organization could not do this alone without the help of the many good hearts at Oticon Medical.  These good harts are in customer service, sales and marketing, and audiology.   When a hearing device is donated, we all work together to make it happen.  Alan Raffauf, Tine Schou, and Beverly Ostrowski make sure that Ear Community's recipients have everything they need from the hearing device to helping Ear Community find an Oticon Medical rep to work with in that country we are donating to.  Ear Community then makes sure the hearing devices make it safely to their destination.  However, along the way Oticon Medical audiologists like Tove Rosenbom and international sales reps like Izovelle Piedad, Martin Moeller, Claus Horneman, Patrick Tan, and Kaylini Naidoo help get the right equipment and software involved.  Many times, Izovelle, Martin, Claus, Patrick, and Kaylini make time to help out with these donated hearing devices, donating their time to make sure the fitting and programming happen correctly.  There have been times when Oticon Medical reps are challenged with travel trying to get these hearing devices to their destinations because of security issues at some of the country boarders.  Tove Rosenbom, one of Oticon Medical's audiologists, has also been very kind to donate her time to  help program some of these devices to help prepare for some fittings in advance when extra help is needed.  Regardless, each time an Oticon Medical Ponto hearing device makes it to a child in another country, helping them hear better, it is the result of multiple hearts coming together to make it all possible.  This process can often take weeks to months to carry out from beginning to end.
Together, Ear Community and Oticon Medical have donated 33 newly donated hearing devices to children living in India, Sudan, the Philippines, South Africa, Russia, China, Malaysia, and Peru.  When a hearing device makes it to another country to help a child hear better, the passion behind the audiologists, the sales and marketing team, and customer service is there because the individuals behind this kind of help want to do this and truly want to help give children the chance to hear and live a better quality of life.  During this season of thanks, Ear Community thanks everyone at Oticon Medical who have helped us to help so many children thrive in life because they can now hear better.  If it weren't for the passion in these professional's hearts to want to take that extra step to help children hear better, these lucky children would not be living life they way they were meant to.  This wouldn't be possible without your help and passion behind helping those who are in need of hearing devices.  Ear Community is thankful for you Oticon Medical!  A special thank you to Jes Olsen, President of Oticon Medical in Denmark, for employing such amazing employees who truly care about helping children hear better.  Thank you!
Melissa Tumblin
Founder – Executive Director
Ear Community
www.EarCommunity.org